---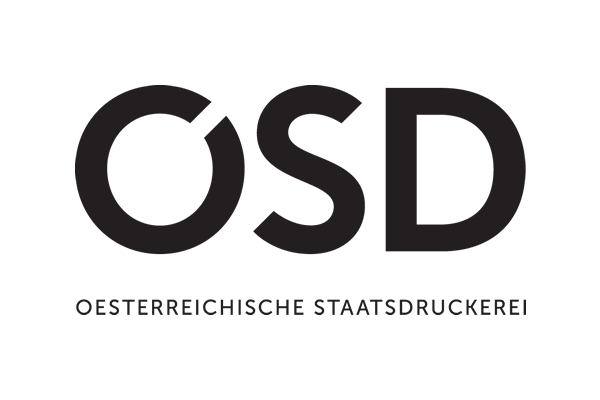 Back to Partners
Österreichische Staatsdruckerei GmbH (OeSD), the Austrian State Printing House, has two-hundred-twenty years of experience in securing identities by providing high quality security print products and identity documents including passports, national ID cards and entry visas and by developing eGovernment solutions based on customer requirements. 60 highly valued governments in the world enjoy OeSD's customer orientation and expertise.
OeSD successfully meets the requirements of an increased connected and digital world and has implemented cutting-edge solutions:
Digital Identity – OeSD created the first system for integrated identity management with "My Identity App" (MIA). MIA brings all governmental, centrally saved identification documents into one app.
Universal Healthcare App – facilitates universal health coverage through easier access to the national health insurance scheme, even from abroad.
Digital Tax App – simplifies tax payments via smartphone and hence increases tax revenues.
Unique Credit Information App – an enhanced credit reference system with biometric KYC verification and credit scoring.
Check-ID App – verification of an identity via encrypted QR code scan that contains biometric and biographic information for police checks or border control.
OeSD holds a number of international certifications, awards and prizes for quality, security and innovation. We are ISO 9001 certified, as well as the first company in the world certified as "High Security Printer" in 2003 – regulating access, storage, waste destruction and protocolled production (ISO 14298). We also hold ISO 27001 and ISO 27701 for secure data management and data privacy, and ISO 14001 for environmental and ISO 22301 for business continuity management.
Website – staatsdruckerei.at